Inverness College UHI and SRUC Barony Campus, in collaboration with SFCC,  provide introductory and team leader level electrofishing qualifications. The introductory course is accredited by SQA as an SVQ level 2.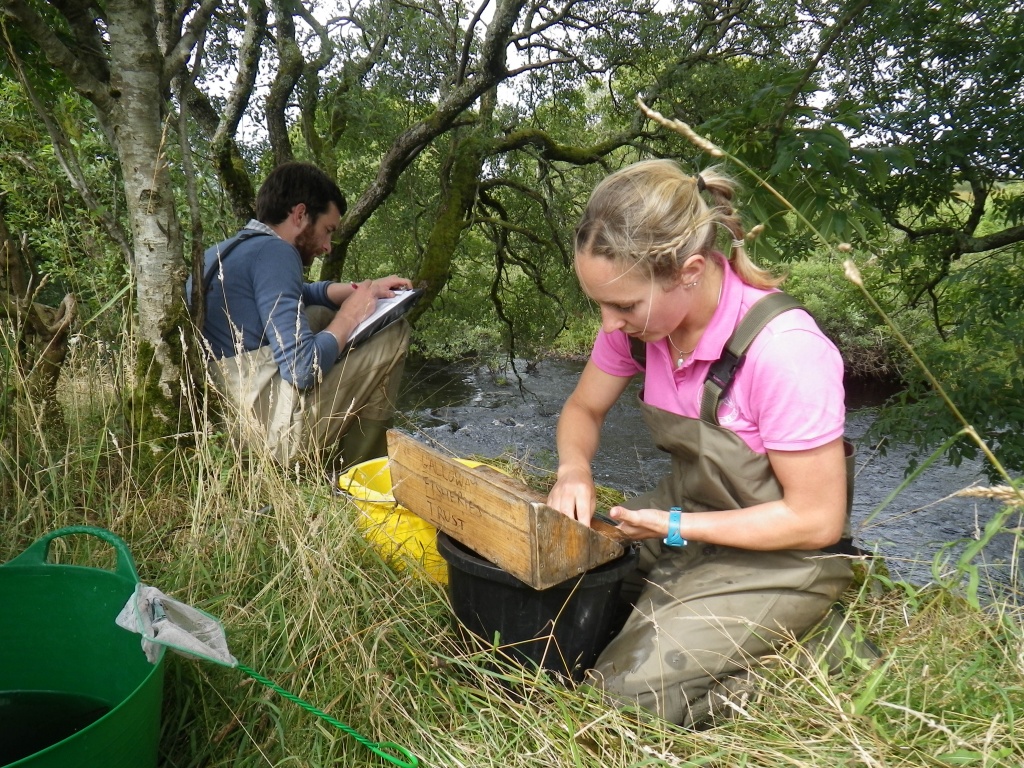 Intro and team leader course attendees may be eligible to apply for a Skills Development Scotland Individual Learning Account grant of up to £200 towards the cost of the course. https://www.myworldofwork.co.uk/learn-and-train/sds-individual-training-accounts-ita
SFCC also provide a 1-day team leader electrofishing refresher course annually in June at the Freshwater Fisheries Laboratory, by Pitlochry.
These courses are delivered in May and June each year, with the intro course being delivered annually at SRUC Barony Campus and Inverness College UHI. The team leader course runs once per year alternately between Inverness and Barony. In the event that less than 6 candidates sign up for a course it may be cancelled. The maxium number of attendees on any course is 12.
Clik the links below for further information on the planned courses for 2020:
Introduction to Electrofishing, Inverness College – CANCELLED due to Covid-19.
Introduction to Electrofishing, SRUC Barony Campus – CANCELLED
Team Leader Electrofishing, Inverness College UHI – CANCELLED
SFCC Team Leader Electrofishing 1 DAY REFRESHER COURSE, Pitlochry, – CANCELLED due to Covid-19. For candidates who have expired certificates, SFCC accreditation certificate extensions can be requested by contacting SFCC.
Pre-requisites
There are no pre-requisites for attending the introductory training course. The pre-requisite for attending the team leader course is successful completion of the introductory-level course and at least one season (min 3 months) of practical electrofishing experience. Introductory-level qualifications gained outwith Scotland are also valid and permitt attendance on the team leader course.
Terms & Conditions
For the introductory or team leader course, proof of a valid first aid certificate is not required for SFCC accreditation to be granted. A valid first aid qualification is also not a pre-requisite for attending the course. It is the responsibility of the attendee's employer to ensure that appropriate first aid training and certification is achieved before undertaking electrofishing or other field work. SFCC does not accept liability for any injuries sustained while electrofishing. SFCC recommend candidates hold an appropriate first aid qualification such as the two day Outdoor First Aid qualification issued by a regulated First Aid Provider such as ITC or equivalent, as this is appropriate for the environment in which candidates operate and will meet HSE requirements.