Mapping is an increasingly powerful tool for planning and communicating fisheries management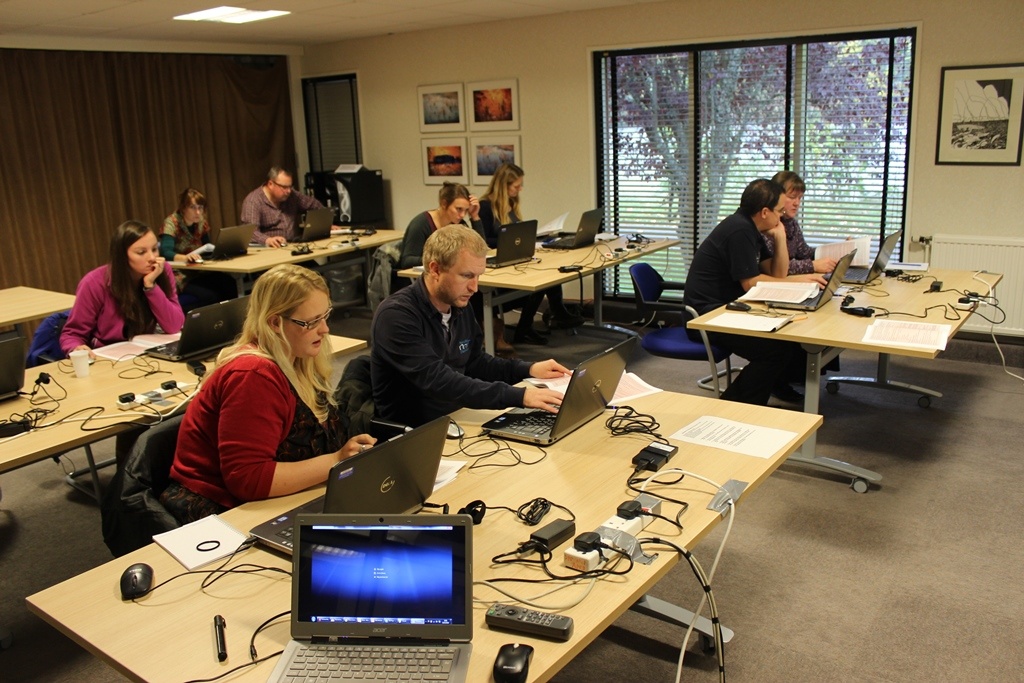 SFCC Intro to Desktop & Mobile Field Data Mapping
In April 2019 SFCC ran a training course free of charge to SFCC members. To register interest for future courses please contact Sean @ SFCC.
This course introduced the new mapping software from ESRI called ArcGIS Pro. Attendees used ArcGIS Pro to create maps for fisheries management purposes and to create mobile field data collection tools for upload to mobile phones or tablets.
Further details on the course goals, topics covered and timings can be found on this Course Flyer.
---
Further Training Courses
SFCC have also joined forces with Westcountry Rivers Trust to deliver intro and advanced mapping training courses. Please contact Sean at SFCC if you would like to find out more and register interest for courses. Westcountry Rivers Trust also developed an online introduction to mapping training resource which is available to SFCC members.
---
Mapping Support Key Phone Numbers:
| | |
| --- | --- |
| Esri UK Phone Support | 01296 745555 |
| Esri Non-Profit Programme (Harriet Gwilt) | 01296 745677  |
| SFCC Mapping Support (Sean Dugan) | 01224 294408 |
---
Web based supporting resources:
View Esri UK Webinar Training Videos
Esri UK Training Course Calendar Fisheries Trusts will be allocated a 50% reduction in course cost through your non-profit membership.
Check out the Esri blogs for tips and tricks
Search the Esri resource catalogue for answers
Learn more about the power of maps!
Submit your ideas to improve the ARCGIS platform
Share, chat, and collaborate with the community on all things GEO.
View Esri step by step installation and licensing guidelines