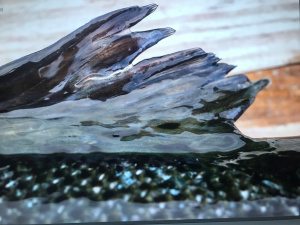 With many rivers on their first day of the season today, we would like to remind anglers of the importance of vigilance regarding farmed salmon. Today we have had two reports of catches of farmed salmon from the River Leven within the Lomond System.
As with last year, we would like to ask anglers to please submit their records to us at Fisheries Management Scotland. To do this, please go to our online reporting form. This is accessible from mobile devices. We also request scales are taken (details within the form) so we can verify reports. We are in the process of finalising our report of the catches of farmed salmon from last season, and the data from this year will be important for increasing our understanding of escapes.
Our guidance on ways to tell the difference between a farmed salmon and wild can be found here, with a quick photo ID guide here.
If anyone has any questions on the guidance, please contact general@fms.scot.