February 4th and 5th 2020, Faskally House, by Pitlochry.
Provisional date for next meeting: February 2nd and 3rd 2021.
The biologists' meeting provides a unique annual opportunity for fisheries trusts, District Salmon Fishery Boards, and Government colleagues to gather together to share their work and to discuss freshwater fish and fisheries conservation issues. The meeting has been held each year for 22 years. 
The headline theme for our 2020 meeting was native riparian woodland restoration. The state of riparian woodlands in many parts of Scotland is poor and we lag behind other European countries. Our native fishes and freshwater habitats are under threat from climate change and native woodland restoration is becoming an increasing priority.
Download our Event Programme.
(Please note that attendance is for Fisheries Management Scotland members and invited guests only).
Natural regeneration of Scots pine beside the river Nethy on Abernethy National Nature Reserve.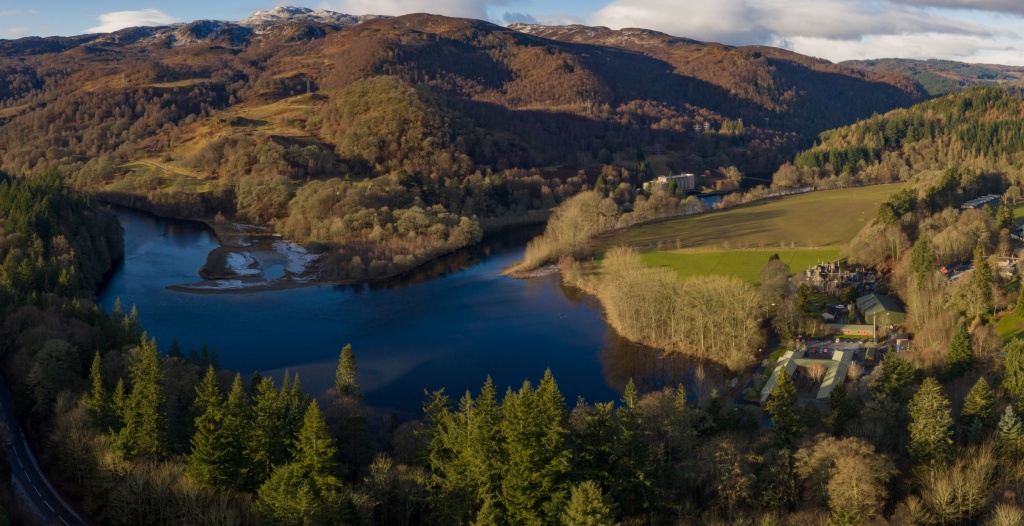 Faskally, by Pitlochry provides the ideal central location for the annual biologists' meeting.
Photo Credit: Richard Davies – Outer Hebrides Fisheries Trust / MapScotland
2019 Biologists Meeting Programme
2018 Biologists Meeting Programme
2017 Biologists Meeting Programme
2016 Biologists Meeting Programme
2015 Biologists Meeting Programme
2014 Biologists Meeting Programme
2013 Biologists Meeting Programme