Founded in 2019, the Missing Salmon Alliance is a collaboration between passionate groups of conservationists—including the Game & Wildlife Conservation Trust, the Angling Trust, Atlantic Salmon Trust, The Rivers Trust and Fisheries Management Scotland. By combining resources, coordinating activities, sharing research, and advocating effective, evidence-based solutions—we can help wild Atlantic salmon survive and thrive in our waters for generations to come.
To understand the rapid decline in wild salmon populations and reverse this situation we need to combine expertise and work together in a coordinated manner. This is the simple truth that led to the creation of the Missing Salmon Alliance. By working together we will:
Share information, agree priorities, avoid duplication of effort, present coordinated arguments, and take coordinated action to halt and reverse the decline.
Increase the scale of funding available and make efficient use of resources by being more focused and more accountable.
Regularly review progress and make changes accordingly. The Alliance's goal is to build an evidence-base to influence national decision-makers to regulate activities that adversely impact wild salmon.
Salmon School at COP26
A major new sculpture, Salmon School by Joseph Rossano has now been installed at the UN Blue Zone at the COP26 Summit in Glasgow. Salmon School is a physical manifestation of the human collaboration that is highlighting the urgent need for cold, clean water.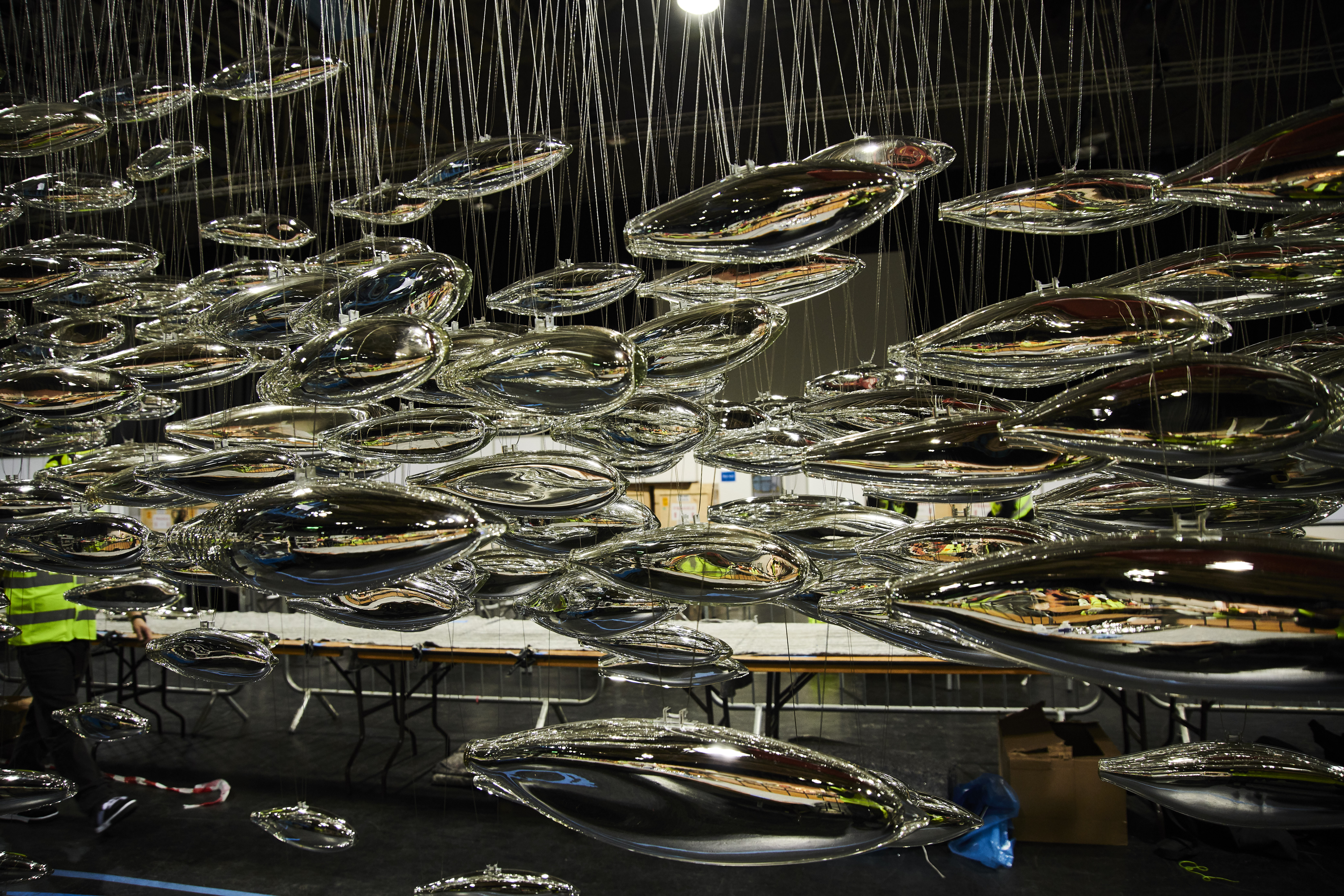 The Salmon School at COP26 – Image: Ben Etridge
The art installation, Salmon School, is a community engagement project by the internationally renowned artist Joseph Rossano. Salmon School takes to the global stage at COP26 to communicate the message that, with the twin crises of climate change and biodiversity loss, iconic wild salmon are on a path to extinction.