There are 25 rivers and fisheries trusts in Scotland. These environmental charities work to promote conservation and evidence-based management of fisheries, undertake a wide range of environmental monitoring and improvement works, and work to raise awareness and educate the public about the aquatic environment.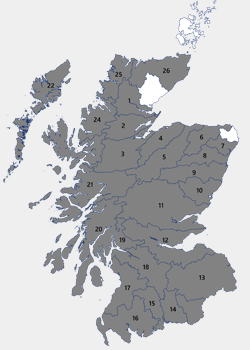 As charities, rivers and fisheries trusts are regulated by the Office of the Scottish Charity Regulator, and must work within their charitable objectives. Trusts often work in partnerships with the District Salmon Fishery Board(s) which cover the same catchment(s) to manage and conserve Scotland's fisheries resources. In some cases these organisations share staff at a local level, but there remains an important legal distinction between the constitutions of these organisations.
Evidence-based management is crucial in providing evidence to understand where our wild fish populations are doing well, and where they are struggling. This important work can help deliver the best management decisions. Rivers and fisheries Trusts (and DSFBs) monitor young fish and returning adults to help understand how important local pressures impact the aquatic environment. In other cases, fisheries managers work to collect information which is then applied at local, national and international levels. Projects such as the National Electrofishing Programme for Scotland, or Scotland's River Temperature Monitoring Network are designed and coordinated by Marine Scotland, but delivered on the ground by rivers and fisheries Trusts (and DSFBs).
The rivers and fisheries trusts across Scotland are increasing working at catchment-scale to deliver vital habitat improvement and restoration works. This work is funded by a variety of means, including public funding and private donations. As charities, raising the funds to undertake this important work, is a key consideration.