District Salmon Fishery Boards and Fishery Trusts are involved in a number of means of increasing salmon and sea trout populations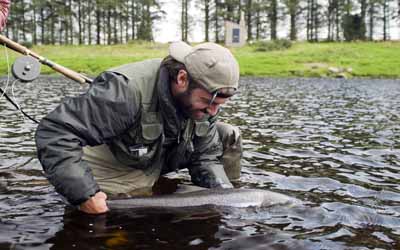 including habitat maintenance and enhancement, mitigation of diffuse pollution, removal of in-stream barriers to migration, removal of invasive non-native species and stocking programmes. However, the simplest means for anglers and ghillies to make a positive and significant contribution to increasing fish populations is through catch and release.
The proportion of the rod catch accounted for by catch and release has increased dramatically since 1994, when such information was first recorded in Scotland. Numerous angling and radio-tracking studies have demonstrated high survival rates and successful spawning for salmon released after capture – up to 100% under certain conditions. However, the longer a fish is out of water, or poorly handled, the less chance it has of survival.
In recent years catch and release has been placed on a mandatory basis during the spring, and in all rivers designated by Scottish Ministers as grade three based on the conservation status of their stocks.
Scotland's wild fisheries organisations have combined with their counterparts south of the border to produce an angler's guide on Catch and Release for Salmon. The guide's primary purpose is to provide practical advice and guidance to anglers to maximise the survival of salmon which anglers choose to release for conservation purposes.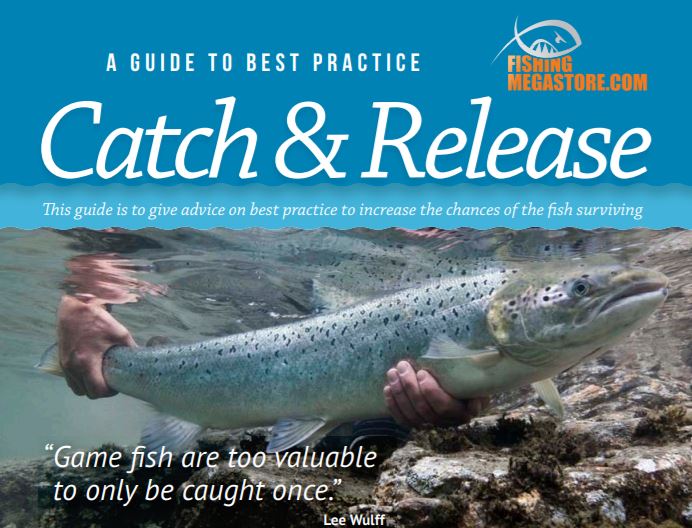 Keeping fish wet and minimising handling gives fish the best chance for a safe return to the water. Science shows that even small changes in how an angler catches, handles, and releases a fish can have positive outcomes once that fish swims away. Not only does using best practices increase survival rates of fish, but it also helps fish return to their normal behaviour as quickly as possible after release. Using best practices for catch-and-release is a quick and effective way to put conservation in to practice.
Fisheries Management Scotland support the campaign to Keep Fish Wet