We hope that you enjoyed the Our Wild Salmon film series. Our wild salmon are vitally important to the social, economic and environmental fabric of Scottish society. The revival of salmon populations and the habitats they depend on will provide multiple benefits to society and secure vital rural employment on Scotland's rivers.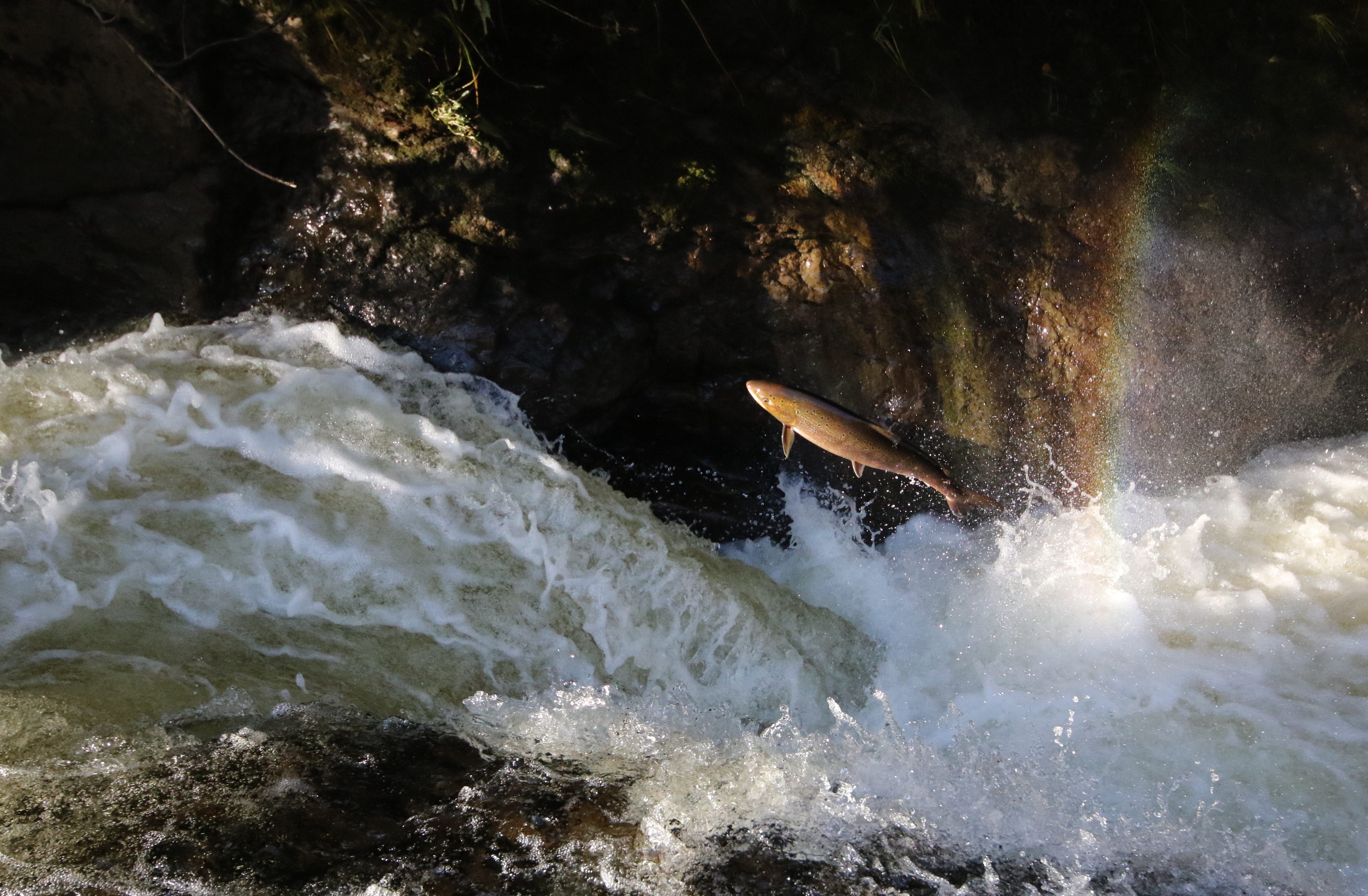 Fisheries managers, anglers and ghillies across Scotland have been highlighting the wild salmon crisis for many years. The Scottish Government Wild Salmon Strategy is now clear that populations of Atlantic salmon are at crisis point across their North Atlantic range. All rivers are affected.
The declines are caused, in part, by the impact of climate change on survival at sea. However, there are many examples of action that can be taken in our rivers and coastal waters to conserve and restore our cherished wild salmon. Salmon need free access to cold, clean water and Scottish Ministers and regulatory authorities have an obligation to take urgent action now in those areas where they can make a difference.
What can you do to help?
Join us in urging the Scottish Government to take decisive action to restore our wild salmon by:
Acting immediately to deliver the crucial commitments in the Scottish Wild Salmon Strategy.
Ensuring that Scotland's regulatory authorities have the resources, incentives and direction to accelerate efforts to ensure protection of Scotland's water environment, giving salmon free access to cold, clean water.
Reforming urgently the Forestry Grants Scheme, to encourage and incentivise riverside planting of native trees to provide shade and help cool our rivers in the face of climate change.
Acting now, to introduce effective regulation of the fish farming industry which protects wild salmon and sea trout.
Ensure that the regulation of hydro-electricity is reviewed to ensure that all life stages of our wild salmon have free-access to habitat and sufficient water to access it.
Delivering, without delay, on the pledge to review the policy on fish-eating birds to protect Atlantic salmon – a nationally-important species in crisis.
Accelerating delivery of effective methods of preventing specialist seals from entering rivers and killing salmon.
Moving quickly to ensure that adequate funding is in place to support catchment-scale habitat restoration which benefits our rivers, to give our young salmon the best possible immediate and long-term chances of surviving the challenges they face at sea.
Reforming the law governing Scotland's salmon fisheries to make enforcement more effective, with penalties in line with the significant environmental damage caused.

What are we doing?
Learn more about the actions being taken by Fisheries Management Scotland, and our members, across a range of pressures here.
How to take action
There are lots of ways in which you can get involved in helping to protect and conserve our wild salmon. Here are some ideas:
Talk to your local MSPs face-to-face
Most MSPs will be happy to meet you in their constituency or at the Scottish Parliament (depending on Covid restrictions). Everyone in Scotland is represented by eight MSPs – one for your local constituency and seven covering your wider region – and you are entitled to lobby any or all of them. Find out who your local MSP is here, and check your MSP's website or the local press for information on upcoming surgeries in your area.
If you choose to meet with an MSP, it is a good idea to prepare three key points you want to get across, and one thing you want your MSP to do – please feel free to use the list above. MSPs can help in lots of ways, including asking Parliamentary Questions, proposing a Motion, signing a Motion another MSP has proposed, making a speech, or writing to a Minister, government agency or local council.
Write to your MSP or Scottish Ministers
You can also write to your MSP to highlight the issues that you care most strongly about. Again, think about making clear what you want to ask your MSP or Scottish Ministers to do. Remember, they will not necessarily be well versed in the specific issue you are raising, so make sure to provide some background information about the issue. Background information on many of the pressures that salmon face is available on the Fisheries Management Scotland website. Remember that you are asking for their help, so be polite and help them to help you.
Report pollution incidents
If you become aware of a pollution incident in your area, please report this immediately to the Scottish Environment Protection Agency. You can report on any environmental incident using this online form. Please also take pictures and contact your local District Salmon Fishery Board to make them aware of the pollution as well. Contact details for all District Salmon Fishery Boards and Fisheries Trusts can be found here.
Support your local District Salmon Fishery Board or River/Fishery Trust.
Finally, many of the Boards and Trusts rely on volunteer effort to help protect and conserve our wild salmon – learn more about what your local Board or Trust do and any areas in which you can help. Contact details for all District Salmon Fishery Boards and Fisheries Trusts can be found here.