As part of the Programme for Government in 2019-20, the Scottish Government committed to publish a multi-year national wild Atlantic salmon strategy by September 2020. The delivery of the strategy was delayed, due to Covid-19 and the impact of Brexit, but a further commitment to publish the strategy by the end of 2021 was included in the Scottish Government response to the Salmon Interactions Working Group Report.
Fisheries Management Scotland contributed to the Wild Salmon Strategy Advisory Group, which was established in 2020. Our members, the Forth Rivers Trust and Spey Fishery Board and our partners in the Missing Salmon Alliance, the Atlantic Salmon Trust, are also key members of the advisory group.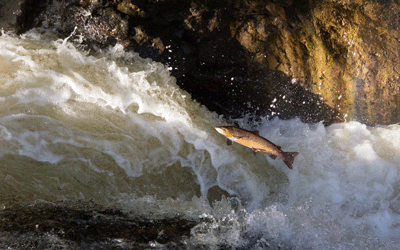 The strategy provides an overarching framework to tackle the pressures on wild salmon. The next phase in the process is the development of an implementation plan, and we are pressing the case for this to be moved forward quickly.
The strategy was published in January 2022 and can be viewed on the Scottish Government website.
Read our response to the strategy here.