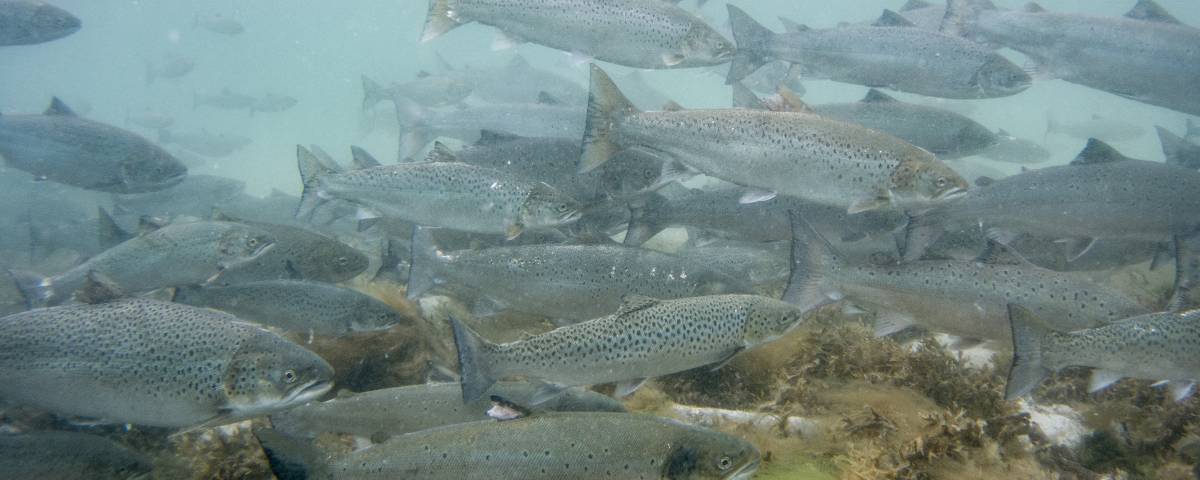 Environmental change, and a range of human impacts across the Northern Hemisphere are placing salmon at risk across their natural range. The wild salmon crisis is now widely recognised and we have been working in partnership with the Scottish Government to collate information about the spatial extent and severity of pressures which can impact our wild salmon.
Through the Scottish Fisheries Coordination Centre, we have developed a web-based data collection and mapping tool to support fisheries managers to communicate information about the pressures acting on Atlantic salmon in Scotland. The pressures mapping project is the first national summary assessment of the pressures acting on wild Atlantic salmon. The outputs from the project can be viewed in three ways: interactive maps for local catchments and river reaches showing the extent and impact of key salmon pressures; an application which allows you to view summary data at different geographic scales; and, a summary report, describing the results at a local, regional and national scale. These outputs can be accessed below.
This work was supported by a grant from the European Maritime and Fisheries Fund and technical inputs from the Scottish Fisheries Coordination Centre and Marine Scotland Science. The pressure mapping work was updated, refined and refreshed in spring 2021 with financial support from the Scottish Government.