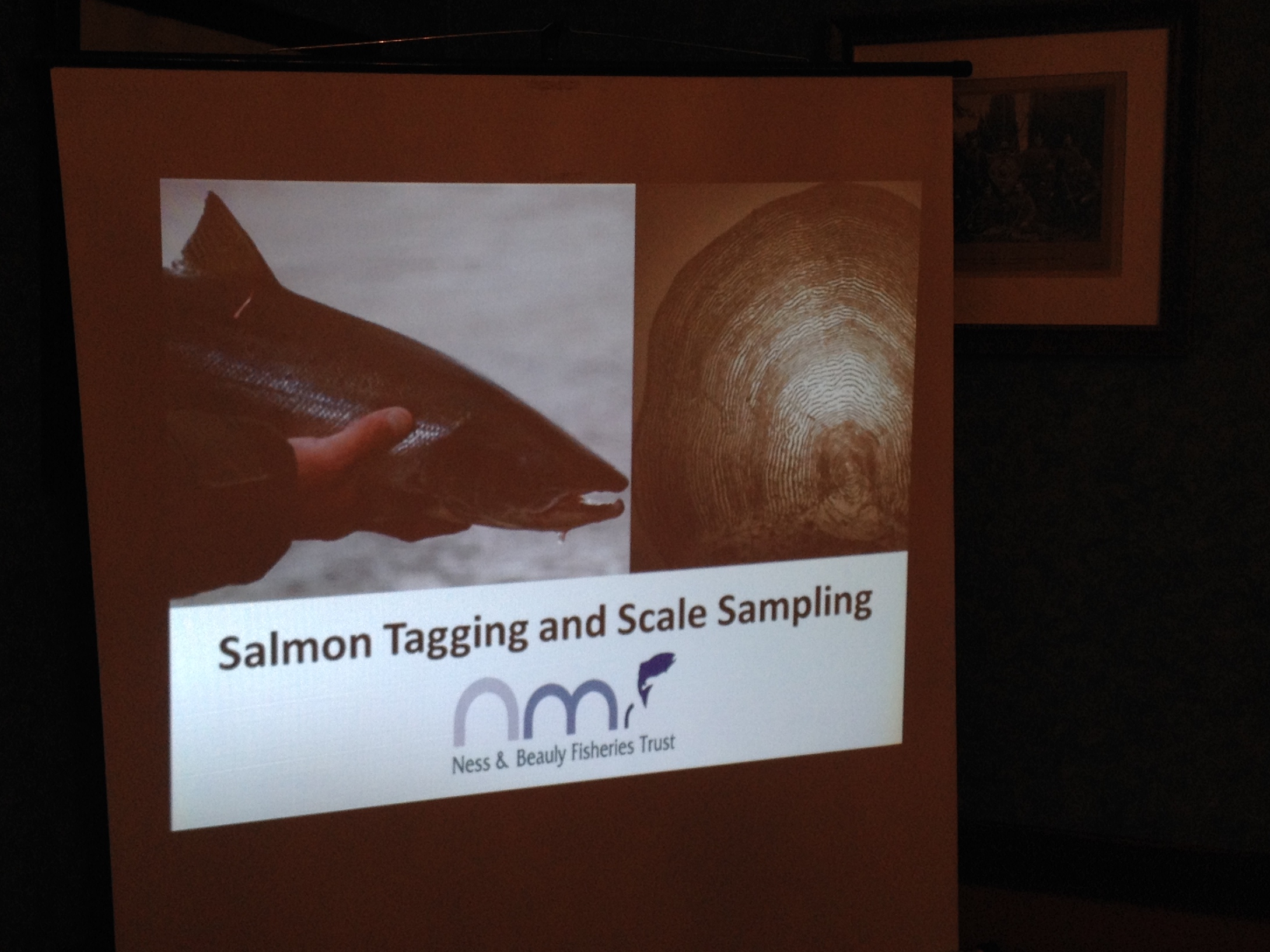 The Ness and Beauly Fisheries Trust hosted a scale sampling and tagging course for ghillies and anglers on the River Beauly and its tributaries yesterday.
Eleven representatives from the Lower Beauly Fishing Syndicate, Upper Beauly Fishing Syndicate, River Glass Syndicate, River Farrar, Beauly Angling Club and the Beauly District Fishery Board were in attendance. The course, held at the Lovat Hotel in Beauly, covered:
The basic principles of scale reading and fish tagging;
The marking and structure of scales;
Fish handling, scale sampling and tagging procedures;
Recording of the information collected; and
The practical fisheries management applications.
The ageing of fish provides a useful fisheries management tool. It allows determination of the river age, sea age and various other characteristics for stock discrimination. Growth patterns can be related to production and environmental trends. The timing of physiological changes such as maturation, smoltification and spawning can be also be identified. This information, combined with sex and size data, can be used to inform management decisions within a fishery.
The use of external tags provides basic information about where an individual fish is at two times in its life (i.e. when it is caught and tagged, and when it is recaptured). Information gathered following the recapture of tagged fish is used to provide information about growth, stock identity, movements, migration (both rates and routes), abundance and mortality.
The results of the scale sampling and tagging programmes will be published at the end of the season, together with those from the Ness system. Last year's Ness report can be viewed  here.
Source: Ness and Beauly Org – Beauly Scale Sampling and Tagging Course