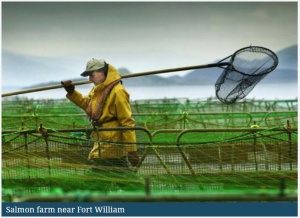 A PROBE has been launched into the future of Scotland's salmon farming industry amid widespread concerns over the deaths of millions of fish.
Infestations of sea lice and gill disease have caused major problems within the £765 million sector, sparking a surge in costs.
Farmed Atlantic salmon is Scotland's largest food export, with £519 million-worth of fish exported between January and October last year alone.
But earlier this month it emerged 2.3 million salmon died from disease and predation in the first nine months of 2017 at one of Scotland's largest fish farm operators.