Our wild salmon and sea trout are a vital part of Scotland's heritage and they are now under threat. Their journey to sea carries many dangers, including the risk of fatal damage from sea lice – a natural marine parasite which is amplified by the presence of salmon farms.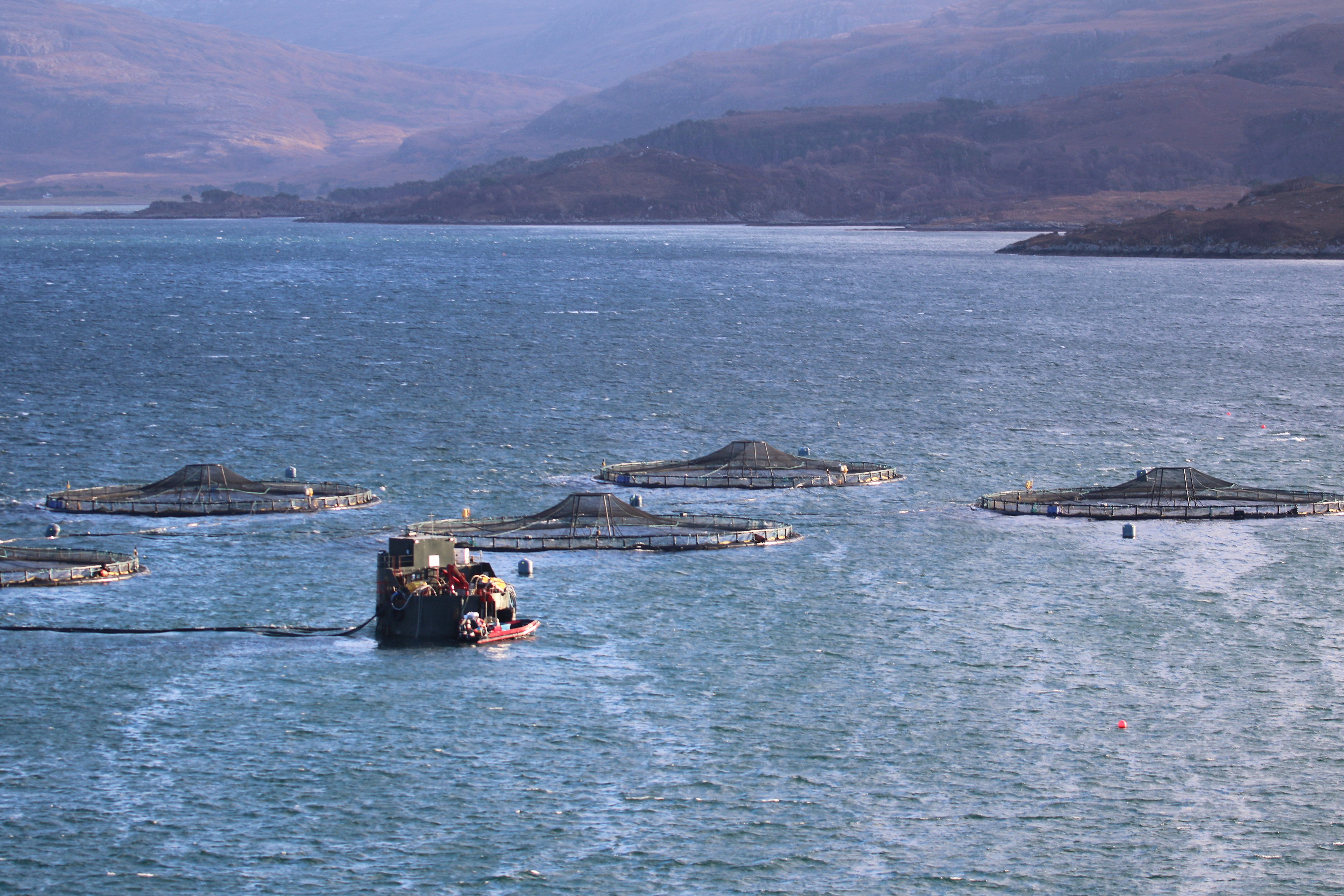 We recognise that wild salmonid fish are subject to a range of potential impacts, which include sea lice, escapes and disease transfer arising from fish farming. Wider impacts on the high seas (such as climate change-induced variations in food availability) may be out with our direct control. However, of those potential impacts within human control, the impact of fish farming on wild fish is the only example that does not currently have a regulatory system in place in Scotland. In fact, wild salmon and sea trout fall though the gaps in the current regulatory system at nearly every stage. It is these gaps in the regulatory system that we urgently need to address.
Fisheries Management Scotland, and our member District Salmon Fishery Boards and Fisheries Trusts in those areas where salmon farming takes place wish to see:
Thriving salmon and sea trout populations and fisheries without negative impacts arising from salmon farming;
A harmonious local coexistence with an industry that understands the importance of being a good neighbour and communicates openly and transparently with stakeholders;
A world-leading regulatory and planning system which protects wild migratory fish and proactively seeks to address any local negative impacts; and
Investment of a proportion of any profits generated into the protection and improvement of local salmon and sea trout populations and fisheries.
In developing and delivering concrete solutions to improve the situation for our wild fish we advocate for a precautionary approach, in line with International Goals adopted by the North Atlantic Salmon Conservation Organisation (NASCO).  NASCO is an international organisation established under the Convention for the Conservation of Salmon in the North Atlantic Ocean in October 1983 (established under the United Nations Convention on the Law of the Sea 1982).
NASCO, through a Task Force comprising representatives of the Parties, the salmon farming industry and NASCO's accredited NGOs with the aim of developing guidance on best management practices, designed to achieve international goals to address the impacts of sea lice and escaped salmon on wild Atlantic salmon. The international goals are as follows:
100% of farms to have effective sea lice management such that there is no increase in sea lice loads or lice-induced mortality of wild salmonids attributable to the farms.
100% farmed fish to be retained in all production facilities
Related Pages
Salmon Interactions Working Group
Environmental Management Plans