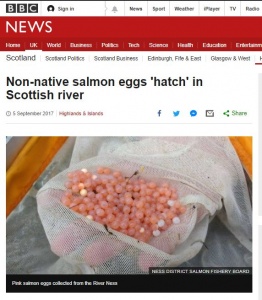 Eggs laid by non-native Pacific pink salmon in a Scottish river appear to have hatched, a fishery board monitoring the fish has said.
The salmon, also known as humpbacks, were observed spawning in the River Ness near Inverness earlier this year.
Ness District Salmon Fishery Board said eggs it had collected show evidence of having been fertilised.