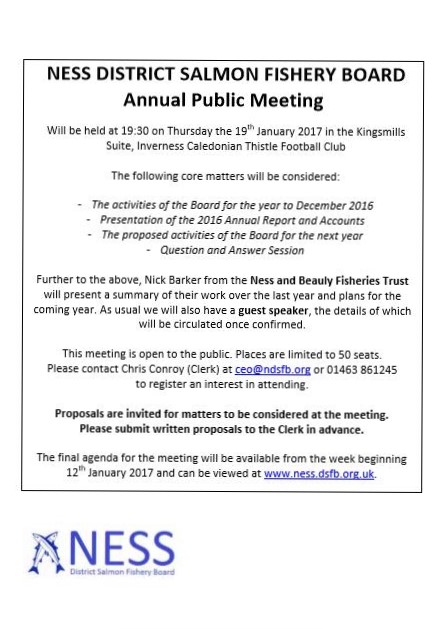 The Ness District Salmon Fishery Board will hold its Annual Public Meeting at 19:30 on Thursday the 19th January 2017 in the Kingsmills Suite, Inverness Caledonian Thistle Football Club. Further details are provided in the notification below.
The key purpose of our Annual Public Meeting is to report to the local community on our activities over the last year and to seek wider engagement in fishery board business. It will include presentation of our 2016 Annual Report and Accounts and an explanation of key activities planned for the forthcoming year.
The final agenda for the meeting will be published during the week commencing 12th January 2017.
Source: NESS DSFB – Notification of Annual Public Meeting – 19th January 2017